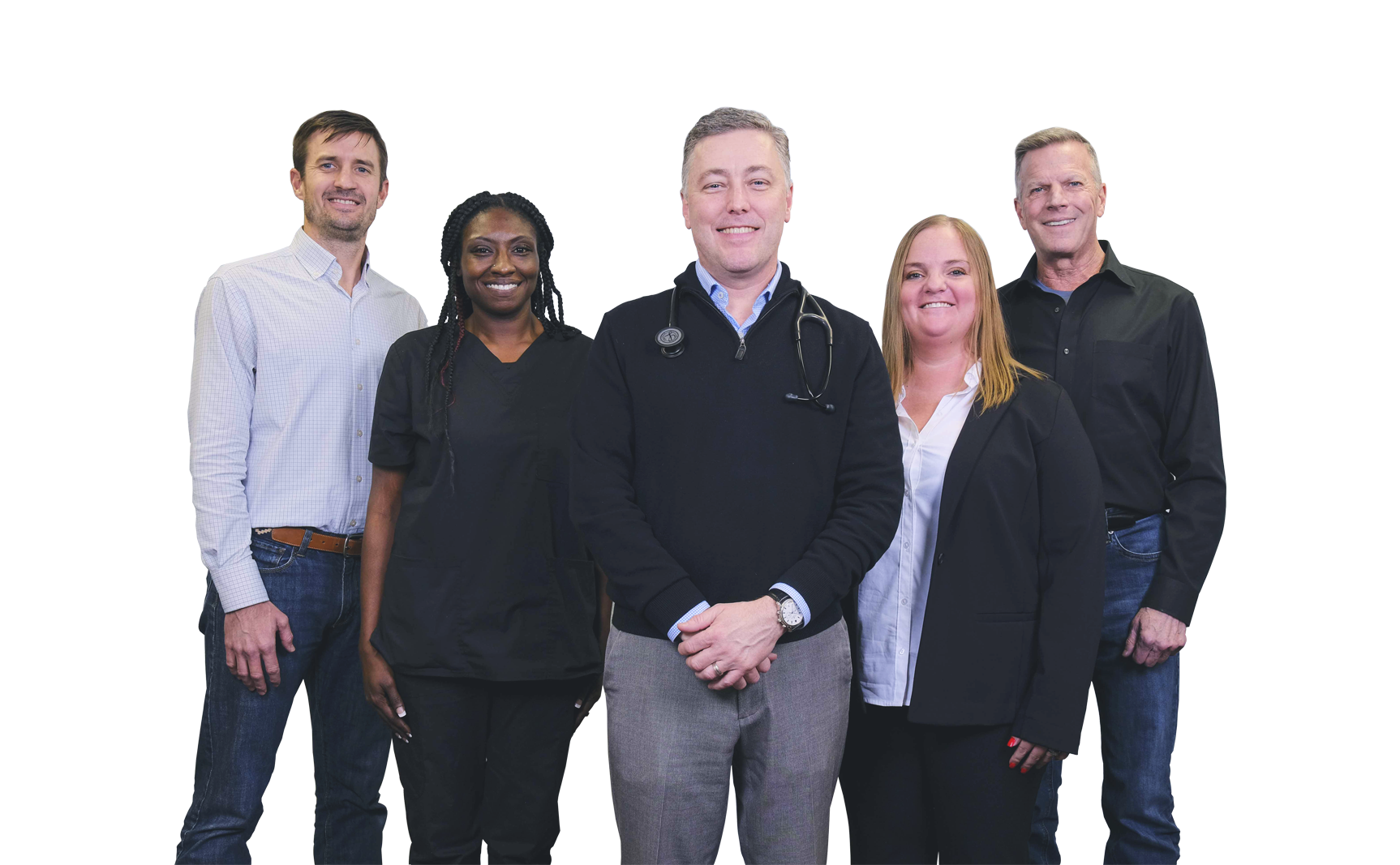 WELCOME TO
The Bradley Clinic
at Tyler
We at the Bradley Clinics of Texas have set forth a clear and forthright objective. Our mission is to transform medical care across Texas into a uniquely personalized experience that elevates you, the patient, to a place of prime importance. We believe that in applying our core values of pursuing knowledge, compassion, respect and medical excellence to patient care, we will become the premiere healthcare experience for you and your family.
Why Choose the Bradley Clinic?
Our Services
Ansar and Sudoscan
ANSAR testing is used to evaluate the balance between the parasympathetic and sympathetic components of the autonomic nervous system which provides important information as it pertains to the health or otherwise unrecognized stress of multiple organs that are controlled by this system.
Sudoscan testing utilizes a simple, quick and painless method to evaluate for underlying peripheral neuropathy by testing the tiny nerves of the hands and feet called sudomotor nerves. If signs of peripheral nerve dysfunction is noted then additional testing such as EMG/nerve conduction studies and labs can be performed to further evaluate the underlying cause and severity.
Echocardiogram and Vascular Doppler / Ultrasound
Using ultrasound and doppler technology, echocardiography is used to evaluate the size, structure, and function of the heart while vascular ultrasound and doppler evaluation is used to determine if there are any significant obstructions (blockages with blood clots or plaque) in the blood vessels of the neck, upper, and lower extremities.
Balance Testing
We offer automated and computerized balance testing for those patients who are at risk for falling, and is used as a falls screening assessment during routine annual Medicare Wellness visits.
Low T and Hormone Replacement Therapy
Are you having problems with feeling tired, brain fog/poor concentration, muscle/joint achiness, belly fat, and low sex drive? If so, as a solution, we also offer hormone replacement therapy, utilizing both bioidentical pellet therapy for men and women as well as conventional testosterone injection therapy for men.